Sold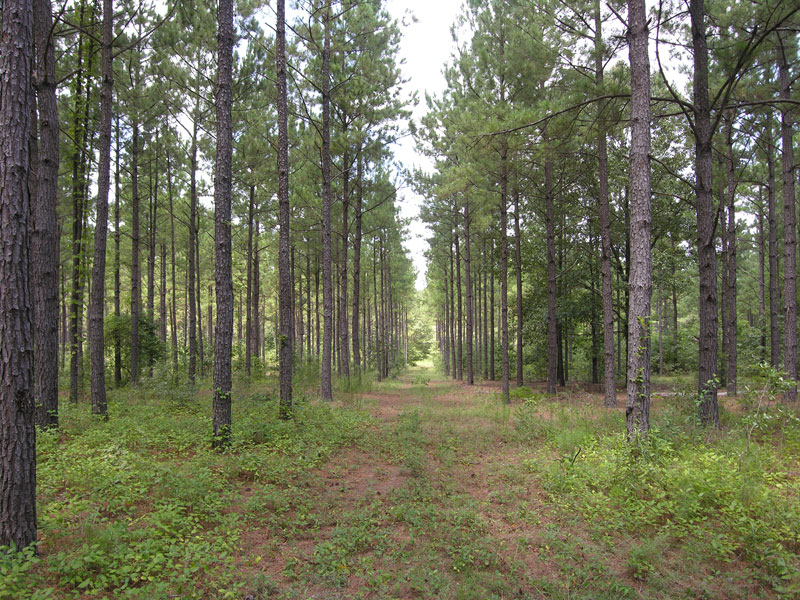 Sold
$

2,399,575 ($2300/acre)

Property Type:

Land
– The Riverbluff tract is unique in size, diversity, and hunting opportunities.  The majority of it is mature timber on high ground:  planted pines and hardwood/pine mix.  It's an absolute hunting paradise with bruiser bucks hiding out in the Savannah River swamp, ducks in the beaver pond and swamp, turkeys, hogs, and open space for dove fields.  There are so many places to hunt on this tract one could spend all of deer season trying to cover it.  Easy paved road access and convenient to Waynesboro and Augusta. 
Also available is an undivided interest in the adjoining 2700 acre Old River Road Hunting Club property, which fronts on the Savannah River.
– River Road and Ben Hatcher Road in East Burke County, 23 miles southeast of Augusta's Bobby Jones Expressway, 21 miles from Augusta Regional Airport, 14 miles northeast of Waynesboro
– 725 acres upland timber with 25-30 year old planted pines and natural hardwood/pine mix; great investment for wet season harvest
– 214 acres in Savannah River swamp with 18+- year old timber, a good road, and 14 acres in food plot areas
– 29 acres in upland food plot areas and fields
– 15 acre T shaped beaver pond
– High bluff at the River swamp's edge with pretty timber
– Extensive road system throughout the property
– Georgia Power Company transmission power line right of way crosses the property
– Paved frontage on and access from River Road; short frontage on and access from Ben Hatcher Road; optional access by easement across an adjacent property
$2,288,500 ($2300/acre)
Latitude, Longitude:  33.167094, -81.818743
Call Chad Shivers at 706-833-9114.
Please do not enter property without permission.
Download Flyer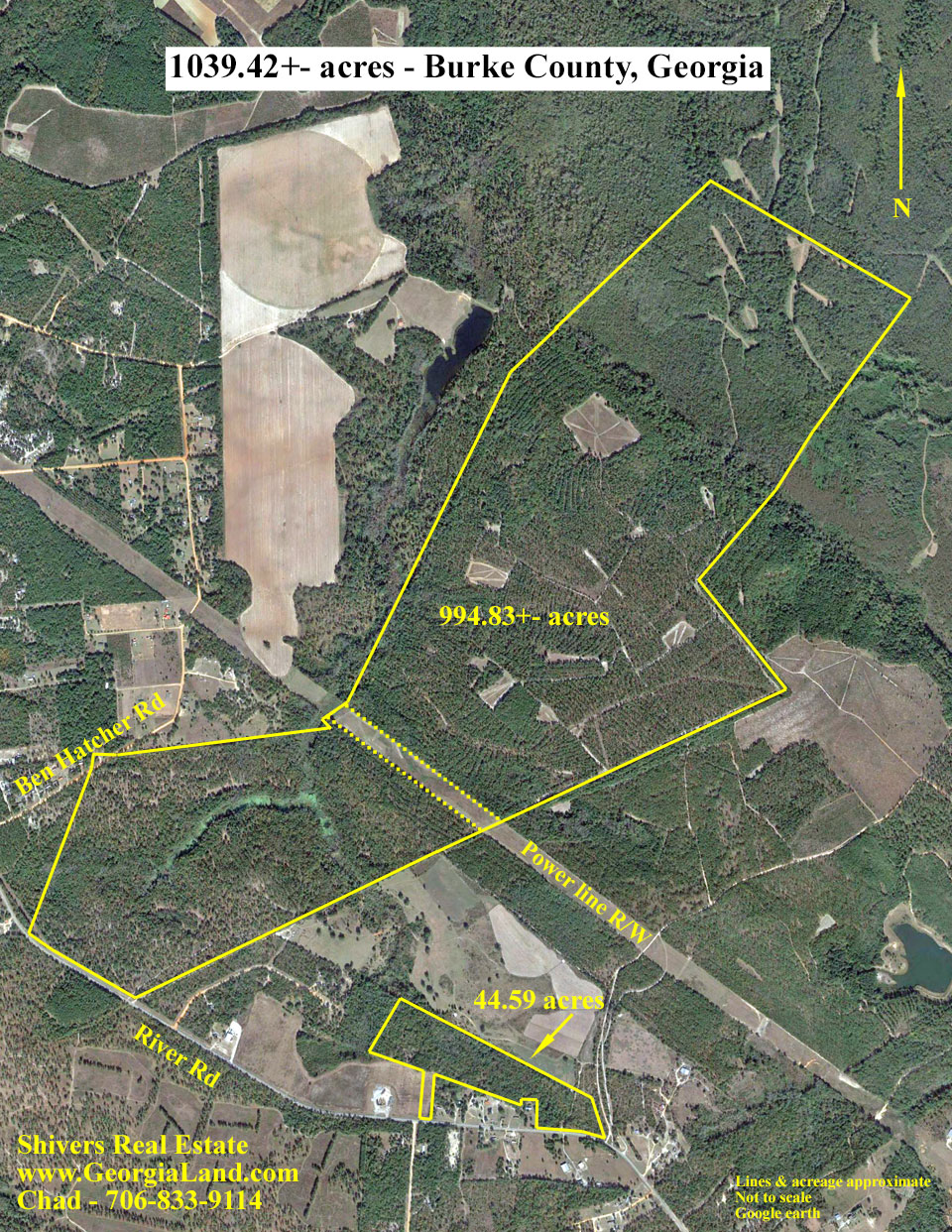 Location Map